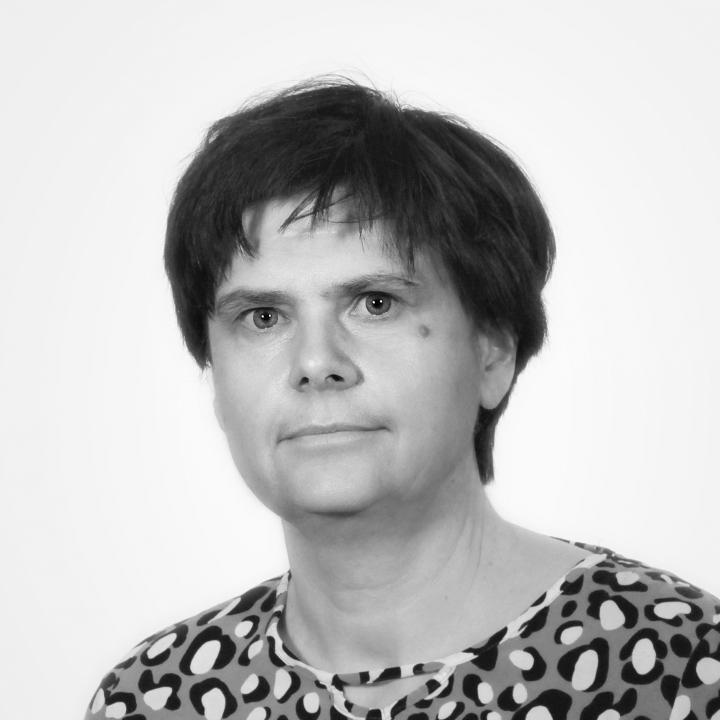 Metka Petrič, PhD
Principal Research Associate, Adjunct Professor
+386 5 700 19 04
+386 5 700 19 99
metka.petric@zrc-sazu.si
Field of research:
Membership:
International Association of Hydrogeologists, Commission on Hydrogeology of Karst,
Slovenian National Committee for IHP UNESCO,
Slovene Committee of the IAH (SKIAH),
Slovenian Geological Society,
expert commission of the UNESCO Global Geopark Idrija,
Organizing Committee of the International Karstological School "Classical Karst",
Editorial Board of the Acta Carsologica.
Advanced scientific study abroad:
Grant »Deutscher Akademischer Austauschdienst« at the Department of Applied Geology, University Karlsruhe in Germany (1 October - 31 December 1996),
Research work in Brazil, Croatia, China, Iran, Italy, Macedonia, Germany, Serbia, Turkey, Great Britain, and United Arab Emirates.
Pedagogical activity:
Karstology study programme, Graduate School, University of Nova Gorica (subjects: Karst hydrogeology; Research methods and techniques in karst hydrogeology; Tracing of karst waters), and first degree programme at the School of Environmental Sciences, University of Nova Gorica (subject: Hydrology),
Faculty of Humanities Koper, University of Primorska (subjects: Karst and karstology, Karst hydrology and ecology).
Supervision of doctoral thesis:
Kogovšek, Blaž, 2022. Characterization of a karst aquifer in the recharge area of Malenščica and Unica springs based on spatial and temporal variations of natural tracers: dissertation. Nova Gorica, 242 p.
Gičevski, Biljana, 2016. Hydrogeological and speleological research of the spring cave Slatinski Izvor and its recharge area (Republic of Macedonia): dissertation. Nova Gorica, 185 p.
Kogovšek, Janja, 2009. Characteristics of percolation through the karst vadose zone: dissertation. Nova Gorica, 215 p.
Kovačič, Gregor, 2009. Hydrology of the Malenščica karst spring and its catchment: dissertation. Koper, 329 p.
Petrič, M., Ravbar, N., Gostinčar, P., Krsnik, P., Gacin, M., 2020. GIS database of groundwater flow characteristics in carbonate aquifers: tracer test inventory from Slovenian karst. Applied geography, 118, 8 p. doi: 10.1016/j.apgeog.2020.102191.
Ćuk, M., Petrič, M., Jemcov, I., Mulec, J., Mazej, Z., Mayaud, C., Blatnik, M., Kogovšek, B., Ravbar, N., 2022. Multivariate statistical analysis of hydrochemical and microbiological natural tracers as a tool for understanding karst hydrodynamics (the Unica springs, SW Slovenia). Water resources research, 58/11, e2021wr031831, p. 1-20. doi: 10.1016/j.earscirev.2022.104243.
Vilhar, U., Kermavnar, J., Kozamernik, E., Petrič, M., Ravbar, N., 2022. The effects of large-scale forest disturbances on hydrology : an overview with special emphasis on karst aquifer systems. Earth-science reviews, 235, p. 1-21, doi: 10.1016/j.earscirev.2022.104243.
Kogovšek, J., Petrič, M., 2014. Solute transport processes in a karst vadose zone characterized by long-term tracer tests (the cave system of Postojnska Jama, Slovenia). Journal of Hydrology, 519A: 1205-1213, doi: 10.1016/j.jhydrol.2014.08.047.
Petrič, M., 2019. The use of artificial tracer tests in the process of management of karst water resources in Slovenia. In: Younos, T. (ed), et al. Karst water environment: advances in research, management and policy, (The handbook of environmental chemistry. Cham: Springer, p. 133-156, doi: 10.1007/978-3-319-77368-1_5.
Ravbar, N., Petrič, M., Blatnik, M., Švara, A., 2021. A multi-methodological approach to create improved indicators for the adequate karst water source protection. Ecological indicators: integrating monitoring, assessment and management, 126, 14 p., doi: 10.1016/j.ecolind.2021.107693.
Petrič, M., Kogovšek, J., Ravbar, N., 2018. Effects of the vadose zone on groundwater flow and solute transport characteristics in mountainous karst aquifers: the case of the Javorniki-Snežnik massif (SW Slovenia). Acta carsologica, 47/1: p. 35-51, doi: 10.3986/ac.v47i1.5144.
Vižintin, G., Ravbar, N., Janež, J., Koren, E., Janež, N., Zini, L., Treu, F., Petrič, M., 2018. Integration of models of various types of aquifers for water quality management in the transboundary area of the Soča/Isonzo river basin (Slovenia/Italy). Science of the total environment, 619/620: p. 1214-1225, doi: 10.1016/j.scitotenv.2017.11.017.
Education: PhD in Geology.
Title: Principal Research Associate.
Academic title: Adjunct Professor of Karstology.
Keywords
karstology
hydrogeology
dye tracing